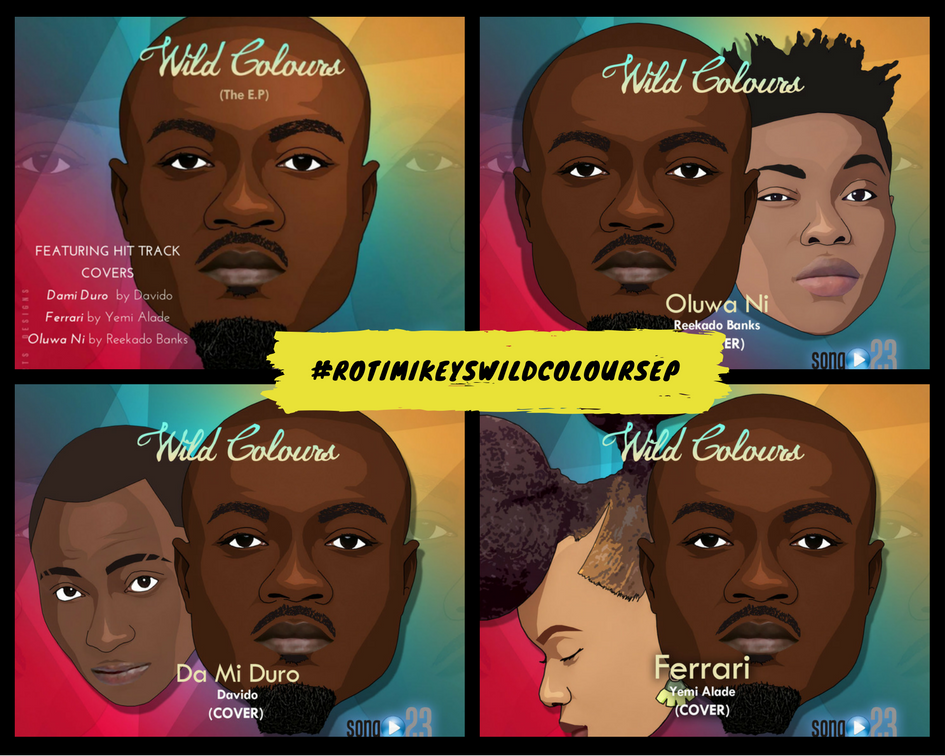 Rotimikeys, one Nigeria's most gifted music producers and our CEO, has just released an Extended Play (EP) of covers titled Wild Colours. This EP features three of the biggest Naija hit tracks in the past few years: Dami Duro by David O, Ferrari by Yemi Alade and Oluwa Ni by Reekado Banks.
Rotimikeys brings his own distinctive sounds and brand of production prowess to play on these covers.
Dami Duro by David O is given a live old-school funk makeover by the talented producer who also lends his vocals to the upbeat cover.
Yemi Alade's Ferrari is delivered in cool R n B style with apparent vocal chemistry between him and the delectable Mama Africa.
His take on Reekado Banks' Oluwa ni is an energetic, live instrumentation 90's funk delivered with Naija-style inflections, this is another way to enjoy a masterpiece hit track.
According to him: "These songs are some of the hits that have shaped the Nigerian music scene in the past few years. Wild Colours is just my expression of these hits songs, just to showcase what goes on in my head, lol. Big shout out to David O, Yemi Alade and Reekado Banks for these hits".
The songs have since received rave reviews on social media, trending for two days. In addition, many of his colleagues and fans have reached out to share their excitement of the delivery of the covers. It has received note worthy airplay as well.
He is set to release a couple of his own singles in 2017.
Download the EP tracks here: http://song23.org/wild-colours/